Hot Water Heaters and Boilers
Like most appliances, water heaters have improved greatly in recent years. Not only are today's models more efficient, but they're also smaller, quieter, and easier to maintain than older versions. If your home currently relies on a 20+ year old water heater, now is definitely the time to think about upgrading. You're likely throwing money away each year on excess energy costs.
Things to Consider Prior to Purchasing a Water Heater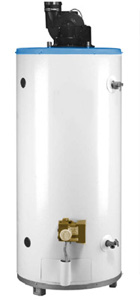 The average life expectancy of a water heater is 13 years. When it comes time to replace your current heater, make sure you select one that will provide you with the highest amount of savings overtime. Never judge a water heater by it's purchase price; instead, consider how much it will cost to operate the heater over the next 13 years. A few extra dollars at the time of purchase could help save you hundreds of dollars on your energy bills.
It's also important that you consider what size of water heater you need. To do this, Arctic Heating & Cooling recommends estimating how much hot water your family uses during the busiest hour of the day (usually between the hours of 7:00 a.m. and 8:00 a.m.). This is known as the "First Hour Rating." The higher your first hour factor, the more hot water you'll need to be created within one hour. If your family requires four 15-minute showers during a one hour period of time each day, you're definitely going to want to consider a water heater with a large storage heater and powerful heat exchanger.
Quality Hot Water Heaters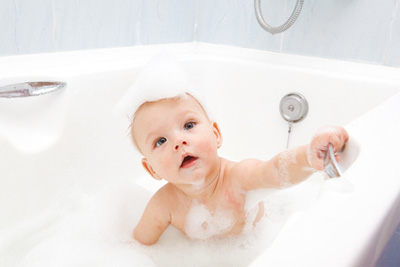 Arctic Heating & Cooling sells and services high-end water heaters, including the full line of GSW and John Woods water heaters. GSW builds their water heaters to be energy efficient and reliable. Ask an Arctic Heating & Cooling technician about specially designed components, that can help maintain optimum efficiency and extend tank life.
The Best Boilers
Whether you're looking for residential or commercial boilers, Arctic Heating & Cooling has the perfect model for your needs. Arctic Heating & Cooling offer a wide range of energy-efficient gas-fired boilers for residential heating and commercial use, including in restaurants, hotels, factory and other commercial and institutional properties. For more information on our boiler offering, check out the manufacturer's website for Weil-Mclain and Navien ultra efficient boiler and water heaters.
Arctic Heating & Cooling carries a wide range of tankless water heaters and traditional water heaters. To learn more about the benefits of each system, please contact Arctic Heating & Cooling at (519) 627-6276.