New Homes
Are you a builder in need of heating and cooling expertise? Well, look no further – Arctic Heating & Cooling is here to help! Our team of HVAC professionals can provide you with the experience and expertise you need to build energy efficient homes and commercial properties. Our team will work hand-in-hand with your contractors, ensuring that the project is done on time and on budget. From ductwork to custom sheet metal fabrication, Arctic Heating & Cooling is the Chatham-Kent / Sarnia-Lambton choice for HVAC assistance in new homes.
Custom Sheet Metal
Arctic Heating & Cooling provides a wide range of custom sheet metal products and services for new home construction projects. These include:
Dust collection systems
Rectangular ductwork and fittings
Lined rectangular ducts
Exhaust stack and hoods
Welding, cutting, shearing, bending, and forming of most types of metals
Miscellaneous framing and supports
Our technicians also have experience planning, laying out, sizing, optimizing, and building custom ductwork systems throughout Chatham-Kent / Sarnia-Lambton. Whether you're building onto a pre-existing system or starting from scratch, our ductwork specialists will create a duct design that's efficient, affordable, and effective.
Heat Loss and Heat Gain Testing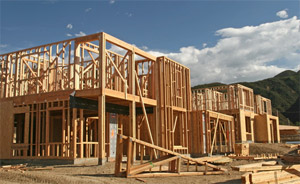 A well-designed home boasts a very low level of heat gain and heat loss. Do you know how much heat transfer could be taking place in your latest home build? Let Arctic Heating & Cooling show you how to improve the efficiency of your new home designs with state-of-the-art heat loss and heat gain measurements. Our technicians use advanced heat load calculations in order to determine the exact HVAC needs of a property, ensuring optimum climate control all year round.
For more information on new home HVAC system designs and heat loss/heat gain testing please contact Arctic Heating & Cooling.