Air Conditioners
Stay cool on even the hottest of afternoons with a high-efficiency air conditioning unit from Arctic Heating & Cooling. Whether you live in a sprawling split-level, historic Victorian, or cozy cottage, Arctic Heating & Cooling has an innovative comfort solution to suit your home's unique needs. From ductless designs to heavy-duty commercial convertible rooftop units, you'll find the best fit for your total comfort inside the Arctic Heating & Cooling Wallaceburg showroom.
The Best Brands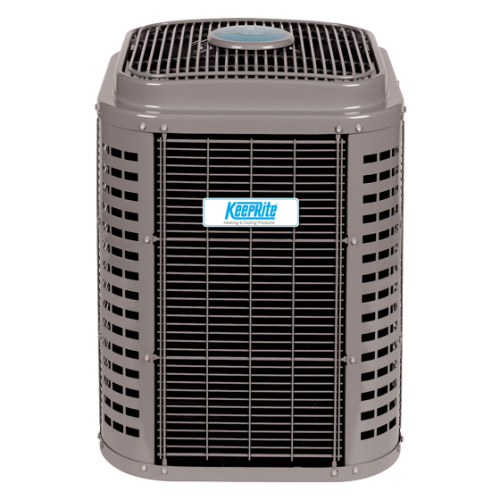 Arctic Heating & Cooling proudly carries some of the best brands in air conditioning, including LG, Trane, Goodman and Keeprite. Each system comes with a slew of energy-saving features, as well as manufactures warranties and state-of-the-art designs. From whisper-quiet operations to allergen-reducing filters, you'll be amazed by how advanced air conditioning systems have become. The following are just a few of the innovative air conditioning options available at Arctic Heating & Cooling:
Regular Split System

Split system air conditioners are great for residents who need to cool separate rooms at separate times of the day. These ultra-efficient systems work buy transfering hot and cold air from one place to another. The outside unit (compressor) pressurizes refrigerant gas which acts like a sponge when super-heated under pressure.

Ductless Air Conditioning Systems

These slim, contemporary cooling systems offer attractive, cost-effective solutions for our residential and commercial customers.  The LG, KeepRite and ComfortAire line of ductless systems include high-efficiency inverter systems, flex multi-split dual, tri and quad zone setups, and the revolutionary new Art Cool Systems (the models in this series feature a clever picture frame design, which allows customers to camouflage the indoor unit with a customizable picture art panel!)

Mini-Duct Central Air Conditioning

If you own an older home in Chatham-Kent / Sarnia-Lambton and are trying to decide how to update your heating and cooling system, look no further than the superior comfort of a Unico mini-duct system. This "aspiration" system warms and cools your house evenly and quietly, thanks to revolutionary flexible mini-ducts. Designed to weave through the smallest spaces (ceilings, walls, and even floors), this system helps historic homeowners avoid costly and messy renovations.

Convertible Rooftop Units

Arctic Heating & Cooling offers industrial and commercial buildings unmatched efficiency with rooftop air conditioning units. Functional and fashionable, these units feature a sleek compact cabinet, rounded corners and bevelled tops. Each installation is fully customizable thanks to an unprecedented selection of options.
Arctic Heating & Cooling also offers a wide range of heat pumps and air conditioning units from Trane and Keeprite. For more information on these and other air conditioning products from Arctic Heating & Cooling call (519) 627-6276 or send us an email.
Don't forget to check out our great selection of energy efficient furnaces too.